Out & About with NTMWD Public Education & Outreach in October
National Night Out 2022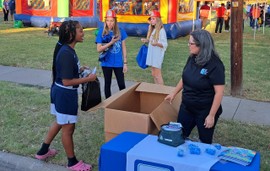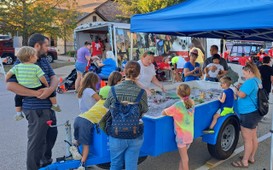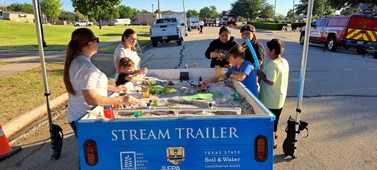 NTMWD Public Education staff and Watershed Protection staff attended the Wylie National Night Out event on Tuesday, October 4, 2022. David Cowan and Deborah Burks educated families using the stream demonstration trailer, and Bobbi Bryan provided giveaways a the outreach table. Over 100 kids were given a bag, that included a water bottle, an activity book, and Otis the Otter stickers. While adults were provided with additional educational resources such as toilet leak detection tablets. Join us next year!
Virtual Water Treatment Plant Tour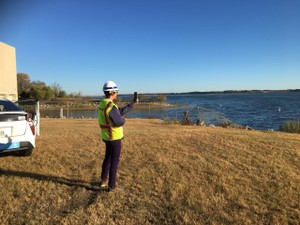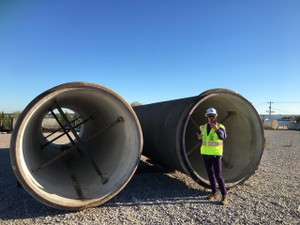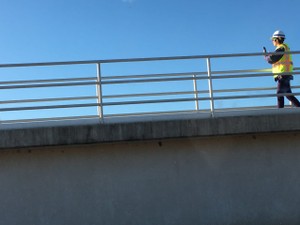 A group of dental hygiene students from Collin College were treated to a virtual tour of the Wylie Water Treatment Plant on October 26. The class saw and learned where their water comes from, and several steps in the treatment process, including raw water intake, flocculation, sedimentation, filtration, as well as the ozone generator. Career opportunities, overall water infrastructure, water conservation, drought, and wise watering were all topics discussed.
NTMWD and Texas A&M AgriLife Virtual Lunch and Learn Series
NTMWD supports education and outreach for all ages to develop and support well‐informed environmental partners to protect our most precious resource:  water. We provide interactive learning experiences through partnerships with local organizations as well as directly to those we serve. In October and November, NTMWD and Texas A&M AgriLife will continue hosting a virtual lunch and learn series on lawn care, outdoor irrigation, and tree and shrub planting. These classes are free and taught by subject matter experts who will explain seasonal water adjustments, the most important practices to prepare your lawn for cooler months, as well as tips and tricks for fall planting success.  Our instructors include Brad Voss, County Extension Agent for Horticulture with Texas A&M AgriLife Extension in Collin County, Dean Minchillo, an Extension Program Specialist II with the Urban WISH team, and Dr. Becky Bowling, Assistant Professor and Extension Specialist for Urban Water with Texas A&M AgriLife.
As a Thank You for attending a session, one guest from each class will be randomly selected to receive a No More Water Less gardening kit. Sign up and share a class from our Classes page or jump to replays of previous classes.
Media Contacts
For all general media inquiries: