NTMWD Supports Local Volunteer Organizations – North Texas Master Naturalist
August 24, 2023- Bluestem Master Naturalist in Grayson County
David Cowan, NTMWD Watershed Manager gave a presentation to the Bluestem Master Naturalist Training Class late last month and covered a range of topics, including identifying water resources, emphasizing water conservation, and safeguarding both surface and groundwater sources. He also discussed Texas water resource management, including water rights and ownership, state water planning, groundwater management, and the involvement of state and federal agencies in water quality. Lastly, he touched upon the importance of understanding emergency water policies and related issues.
September 24, 2023 – Blackland Prairie Chapter of the Master Naturalists 
David also gave a presentation to to about 55 members of the Blackland Prairie Chapter of the Master Naturalists who gathered for their monthly meeting at the Heard Museum. The presentation included a discussion about the sources of water the District draws from to supply water to the region, and the importance of watershed protection and water conservation in our growing part of the state. The presentation concluded with an update about the District's newest water supply, Bois d'Arc Lake.
Master Naturalists are trained and certified volunteers who provide education and outreach services and support for natural resource projects in Texas communities. The Blackland Prairie Chapter of the Master Naturalists is one of 46 chapters in the state. They have supported several District watershed initiatives including tree planting projects to reduce erosion along Wilson Creek and Tickey Creek, two tributaries of Lavon Lake.
Check the schedule for upcoming training classes.
---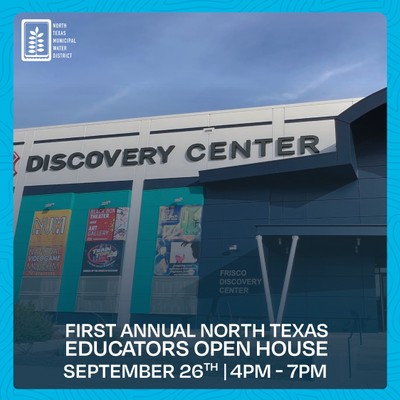 September 26, 2023 – Sci-Tech North Texas Educators Open House 
Our public education team recently joined the Sci-Tech North Texas Educators Open House, an event hosted by Sci-Tech, situated located Frisco's Discovery Center. This event welcomed educators from all corners of North Texas to connect with various organizations offering valuable educational resources.
Our team engaged with fellow educators to discuss the array of programs, equipment, and subject matter resources that NTMWD offers at no cost to educators within our service area. Whether you're an educator within our service region or acquainted with one, please feel free to reach out to us at publicoutreach@ntmwd.com for any inquiries or requests. We're here to support your educational endeavors!
---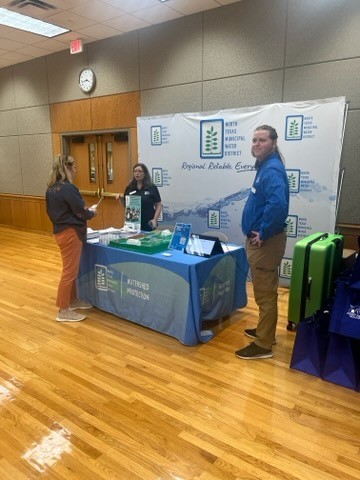 September 28th, 2023 – Educator Expo 
Our education team was delighted to be a part of the annual Educator Expo organized by Keep Allen Beautiful and the City of Allen. This event brings together various organizations from our region to connect with the newest educators in Allen ISD. More than 25 organizations, including NTMWD, were present to share their valuable resources with the Allen educators. We are excited to see all the excellent resources the City of Allen has put together for its educators and forward to being included in the City of Allen's resource list for educators in the future!
Media Contacts
For all general media inquiries: